MEET THE TEAM
We are a group of health practitioners and
therapists based in The Marlow Club in Buckinghamshire
.
Marlow Health provides a service where patients have immediate access to medical services and can then benefit from longer appointments where all their medical issues can be discussed and addressed.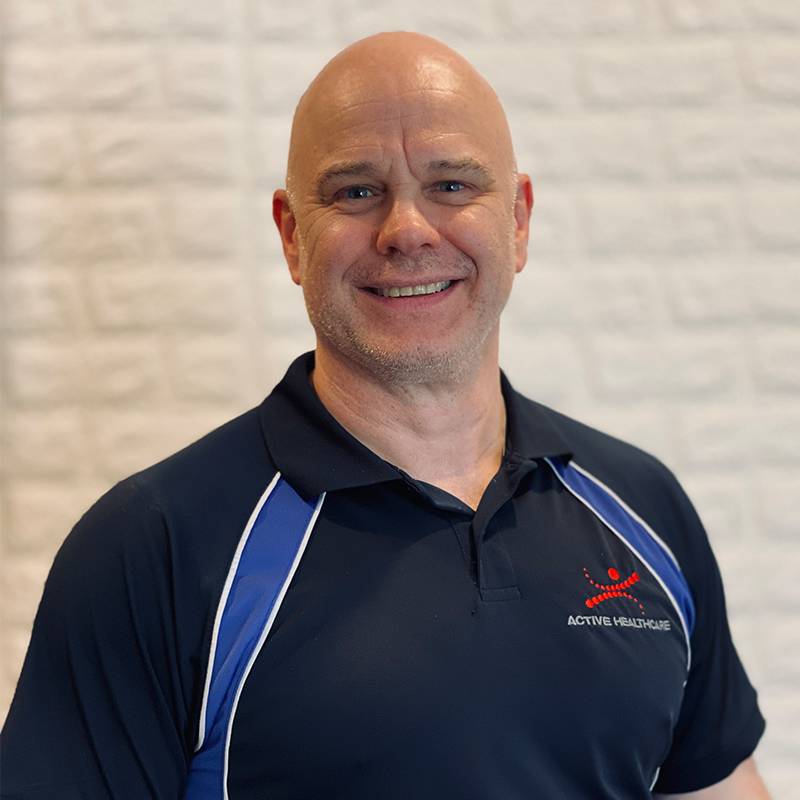 KEVIN WOOLLETT
Chiropractor & CHEK Practitioner
From his early years, Kevin, was a committed martial artist in several different disciplines. He was highly dedicated to his art and worked hard for success in this exacting and competitive environment. Inevitably during these demanding training sessions and at competitions he sustained many injuries, for which he consulted a number of healthcare professionals. Their knowledge and understanding inspired a life-long interest in Kevin about the deeper workings of the human body. However, doubting his academic ability, Kevin didn't believe he could achieve the required educational standard that was necessary to work in this field. He therefore decided to build upon his love of training and the human body and developed an enjoyable career as a personal trainer that would last for 30 years. Throughout this time, he continued to study and train in several fields including massage therapy and as a C.H.E.K. practitioner, (these studies, amongst others, included core stability, the importance of functional movement patterns and an holistic approach to optimum wellbeing), this enabled him to offer more to his clients.
Wanting to help an even wider range of people with deeper and more complex issues, Kevin carried out extensive research into the various fields of manual medicine. Concluding that the science, art, and philosophy of Chiropractic was the most aligned with his understanding and approach to healthcare. With the support and encouragement of his family and friends, Kevin decided to enroll on a 5 year University degree of Integrated Masters in Chiropractic, whilst continuing to work full time as a personal trainer. Not being a natural student, going back to academia was a daunting challenge, but one that proved to be the best decision he ever made.
Kevin found that his 30 years personal training experience, coupled with the other modalities he had studied helped with the rigorous academic demands of the degree, making the goal of becoming a Chiropractor much more obtainable. After 5 years Kevin achieved his lifelong ambition and was awarded his Doctor of Chiropractic qualification, enabling him to unlock his true potential and bring together all he has learned to date in a fully integrated and holistic approach to treatment and recovery.
Being a Chiropractor enables Kevin to take treatment to another level, "I wanted to be able to assist people in a more profound way, even those with complex conditions, and importantly, empowering clients to continue to do what they love in life, pain free".
Over the years Kevin has sustained many injuries, including two hip replacements, (2004 and 2011) and repair to a torn knee cartilage. He understands the physical, mental and emotional effects of long-term debilitating pain and how this influences not only your daily life but how you view your future. This has given him a personal insight into the importance of seeking treatment early, as well as pre-habilitation and re-habilitation. Kevin is very familiar with the need to manage recovery and how to keep active while nursing an injury or dealing with pain.
Outside of Chiropractic, Kevin enjoys current affairs, theatre and cinema while still maintaining an active lifestyle, participating in marital arts, racquetball and CrossFit.
QUALIFYING AS A CHIROPRACTOR
In addition to a Masters in Chiropractic, other qualifications include:
BMAS Foundation Course in Western Medical Acupuncture/Dry Needling
C.H.E.K. Level 1 Practitioner
C.H.E.K Exercise coach
C.H.E.K. HLC Level 2
ITEC Level 3 Diploma in Massage
ITEC Level 3 Diploma in Sports Massage