MEET THE TEAM
We are a group of health practitioners and
therapists based in The Marlow Club in Buckinghamshire
.
Marlow Health provides a service where patients have immediate access to medical services and can then benefit from longer appointments where all their medical issues can be discussed and addressed.
Dr Adnan Ali was born and raised locally in High Wycombe. After graduating from the University of Liverpool in 2006, he returned to this area for hospital training. In 2011 he qualified and worked as a GP before taking multiple roles in medical leadership and consultancy, working in the fields of patient safety, clinical governance and business development.
This broad and varied healthcare experience helped Dr Adnan to identify gaps within NHS provision and led him into private GP practice where he believes his considerable medical skills can make the biggest positive impact. Dr Adnan set up Healthality with his sister Dr Rizvana Ali who still works part-time for the NHS in a practice in High Wycombe.
Healthality's aim is to provide a private GP service that is easily and instantly accessible. Appointments for either telephone or face-to-face consultations can be booked on the same day without losing valuable time when attending to your medical needs. Appointments are longer so that all your concerns are discussed in the initial consultation and if required, immediate referral can be made for further diagnostic tests such as blood tests, X-rays and scans or to other medical specialists. We are interested in helping you to improve your health and prevent medical issues occurring and so offering comprehensive health improvement plans with wellness checks and coaching is central to our philosophy.

MARLOW HEALTH BLOG
Vitamins Series Part 1: Introduction to Vitamins
First, let's talk about what vitamins are: they're essential nutrients that our bodies need in order to function properly.
They help keep our skin clear and healthy, they keep our hair shiny and strong, and most importantly they keep us energised so we can get through the day without feeling like we're going to pass out from exhaustion.
A vitamin is a substance that comes from a natural source and helps your body function properly. They're essential to your health, but your body can't produce them on its own.
The most common vitamins include vitamin A (for healthy skin), vitamin B (for energy), vitamin C (for immunity), and vitamin D (for bone health). There are also some lesser-known ones like K2 which is important for heart health and E which helps with brain function.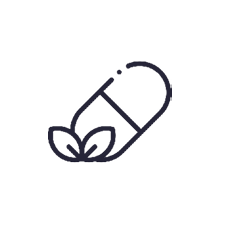 FEELING TIRED ALL THE TIME, EVEN AFTER A FULL NIGHT'S SLEEP
CONSTANTLY GETTING SICK AND HAVING TROUBLE RECOVERING
HAVING A HARD TIME CONCENTRATING OR REMEMBERING THINGS
Check out Part 2 in our Vitamins Series and find out about specific vitamins in more detail.
#vitamins #nutrition #health